Library
During the summer, Leroy students read and recorded over 33,000 minutes on the READ-A-PALOOZA website!!!! 
TOP 5 Students who read the most minutes over the summer:
Maryam Al Balbesi
Mustapha Al Balbesi
Bronson Johnston
Breezy Johnston
Sophia Reyes
Use this website to find pictures that you can use LEGALLY! Be sure to make a citation of the picture you use.
SCIENCE FLIX 
ScienceFlix grades 4-10
Username and password available from the Leroy Library or
by contacting Melissa Leyte at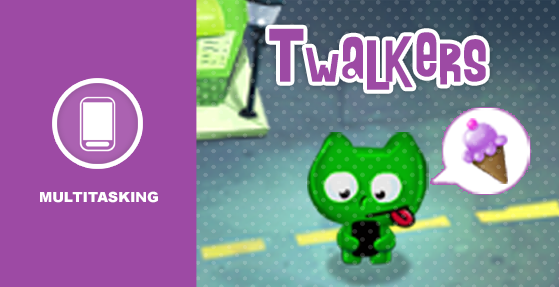 Learn how to be SAFE & POLITE while using your cell phone by clicking on the link below.
https://www.digitalpassport.org/twalkers.html
http://scienceflix.scholastic.com
Refer to the YELLOW half sheet of paper for USER ID and PASSWORD for True Flix.
 http://trueflix.scholastic.com 
Refer to the YELLOW half sheet of paper for USER ID and PASSWORD for True Flix.
LIBRARY OF CONGRESS LINK
 Click below to find PRIMARY SOURCES 
Click below on this link to continue learning to code.  
https://studio.code.org/s/coursec/stage/2/puzzle/1
https://studio.code.org/s/coursec/stage/2/puzzle/1
TINKER - Code at home
-- https://www.tynker.com/hour-of-code/dragon-blast
For more advanced coding go to   
******************************************************************************************************************************************************************************
To find COPYRIGHT FREE images to use in your research, visit one of these websites.  DO NOT USE GOOGLE images as many of those images have a copyright .
Here are the stats from our Recent Book Fair. THANK you so much for supporting our Book Fair. 
BOOKS donated to Classrooms by parents = MANY !!!!!
Username and password required. If  you don't remember it, ask Ms. Swank or Mrs. Leyte in the Library or email Mrs. Leyte at melissa.leyte@adams12.org
Learn about animals, play learning games, watch videos of animals AND WATCH LIVE ANIMAL CAMS!!! Send a PANDA  postcard from the Live Animal Cams.

This is a great ONLINE Encyclopedia with 9 different databases written at THREE DIFFERENT READING LEVELS.  Articles can be translated into dozens of languages and the articles can be READ ALOUD.
Click link below for a FREE ONLINE TUMBLE  BOOK ...new one every day
National Geographic Magazine For Kindergarteners And First Graders
http://ngexplorer.cengage.com/ngyoungexplorer/index.html
  www.jackprelutsky.com
Jack Prelutsky has written more than 70 poetry books for Children.  Check out his imaginative, silly poems at the website above. 
Kidrex.org is a safer search engine for kidsClick on the link below: 
Unite For Literacy! FREE E-BOOKS
This is a wonderful collection of easy e- books for students in grades K – 1. They are leveled for beginning readers and contain patterns and predictable text. The books do have a reader option that can help students when they are stuck. The books also have a "narration" option that will read the story in a number of different languages. 
Free e-books
http://www.mackinvia.com/Titles?rpp=30
username: leroy
password: lions
STORYLINE ONLINE - students can hear actors and actresses reading books on this website. FREE! 
ebooks can be checked out on the LIBRARY CATALOG.
FOR EBOOKS: Students need to use their student number for their username and their password in order to read ebooks.  
Library books are checked out for TWO WEEKS but can be renewed.   Look on the inside cover of the book for the DATE DUE slip to check when a book is due. 
LOOKING FOR A GREAT SERIES?  Check this website to hear authors talk about their series.    
http://www.teachingbooks.net/crc.cgi?id=5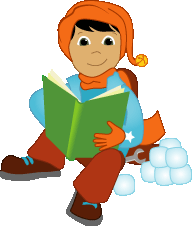 Starfall.com opened in September of 2002 as a free public service to teach children to read with phonics. Our systematic phonics approach, in conjunction with phonemic awareness practice, is perfect for preschool, kindergarten, first grade, second grade, special education, homeschool, and English language development (ELD, ELL, ESL). Starfall is an educational alternative to other entertainment choices for children.
Click on this website to see book trailer video clips.  Happy Reading!
http://www.scholastic.com/kids/stacks/videos/#book-trailers
Alt+MAlt+N